The literacy debate continues
By Joy Allcock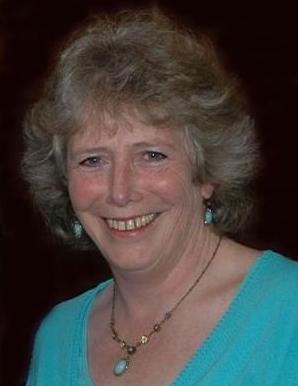 The report from the Massey University literacy researchers about New Zealand's national literacy strategy has created considerable debate.
What interests me is that most of the focus and subsequent discussion has been around their critique of the effectiveness of Reading Recovery as a strategy for addressing the tail of literacy underachievement.
I thought the main thrust of this report was to ask why we are waiting until children turn 6 to address their literacy problems, when their problems will have been obvious long before then.
The other thrust of the report was to suggest that we provide teachers with more research-based strategies that they can use from school entry to address the differing needs of students in our classrooms.
These two key features of the report seem to have been lost in a debate about the effectiveness of Reading Recovery. We should be discussing what we could do differently to avoid children needing extra intervention at 6, when they fail to reach our national expectations.
The project we ran at Titahi Bay School is an example of what the Massey report is asking for. We identified the gaps in children's knowledge and skills and provided instructional strategies to address these gaps, from school entry. We also identified the gaps in teachers' knowledge and the teachers at Titahi Bay School worked hard to address these. This combination of instruction that left nothing to chance (ALL areas identified as critical for learning to read and write were taught explicitly) and up-skilling teachers' knowledge to ensure they knew what to teach and, more importantly, how to teach it, produced results that stunned us all.
The point of the Massey report on New Zealand's national literacy strategy was to highlight the fact that a significant number of children in our schools are failing to achieve as they should – something the Ministry of Education acknowledges. Waiting for a year for a child to fail before providing help is not an option. We must make sure that our teachers are armed with a variety of research-based strategies to use from school entry. The problem is that teachers are not always clear about what they need to do differently and most importantly how to change their practice to incorporate alternative strategies.
Our goal at Titahi Bay School was to address these issues. The Titahi Bay project was an action research project rather than a rigorous scientific study. It was run by practitioners, not researchers. The literacy researchers at Massey University have designed a larger, more robust study to see if we can replicate the Titahi Bay results across a range of schools. Three- quarters of the primary schools in the Porirua Basin have put their hands up to be part of this proposed research. We have a plan that has been tried and tested; we have schools that are keen to participate; we have the backing of Shine – the Porirua education initiative; we have a research team that is held in very high regard internationally in the field of literacy research.
What we don't have is the funds to undertake the research. If we can find the funding before the end of 2013, this research project will begin in 2014. We believe that we can make a real difference to all children in our schools and we need the chance to prove it.