School Description

St Pius X School is an integrated Roman Catholic Primary School for boys and girls,
from New Entrants to Year 6. It is situated in the suburb of Titahi Bay, in the City of Porirua.
St Pius X School was established in 1954 to serve the Titahi Bay Catholic Parish.
It was originally staffed by the Brigidine Sisters. The Proprietor is the Archbishop of the
Archdiocese of Wellington.

Sub Heading

The school's academic, social and spiritual dimensions are integrated so that an atmosphere conducive to a stimulating learning environment, within a Christian, caring community context, prevails throughout the school community. Pastoral care has its foundations in Gospel values for policies and practices.
In accordance with the national requirements, literacy and numeracy continue to be the main focus of curriculum development throughout the school. Our school monitoring systems have been well-developed to ensure sustained progress, by indentifying special needs and catering for the learning of each individual student.
Sub heading 2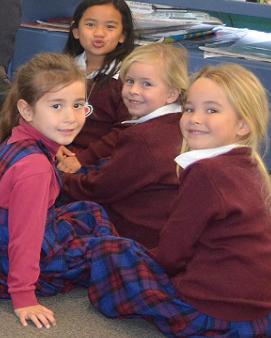 Our Board of Trustees is dedicated to governing the school successfully, providing strong support. Parents and caregivers work well with the school community by providing support and encouragement in activities and homework programmes.
Our Board of Trustees, school and community are committed to providing excellence in education at St Pius X School within our caring, Catholic environment.